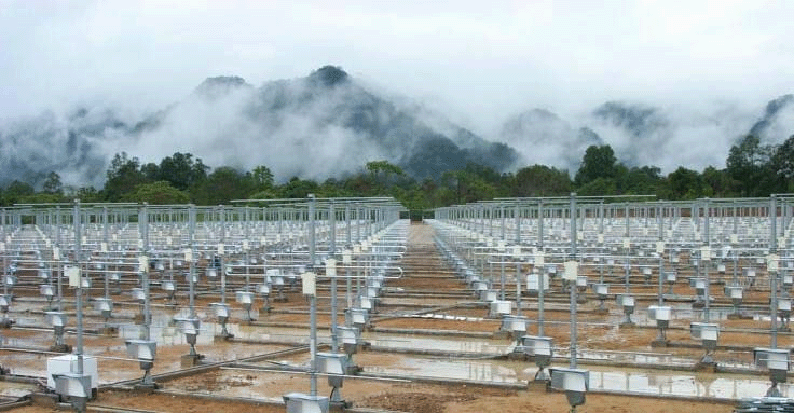 The EAR is a large Doppler radar for atmospheric observation almost at the Equator in West Sumatra in the Republic of Indonesia (100.32E, 0.20S). The EAR has a circular antenna array of approximately 110 m in diameter, consisting of 560 three-element Yagis. It is an active phased array system with each Yagi driven by a solid-state transceiver module. This system configuration makes it possible to direct the antenna beam electronically up to 5,000 times per second. The EAR transmits an intense radio wave of 47 MHz into the sky, and receives extremely weak echoes scattered back by atmospheric turbulence. It can observe winds and turbulence in the altitude range from 1.5 km to 20 km (troposphere and lower-stratosphere). It can also observe echoes from ionospheric irregularities at heights more than 90 km.
The EAR has been continuously operated in the standard observation and ionospheric coherent modes except for special observation or maintenance periods.
See details of EAR in the following link.

EARホームページ