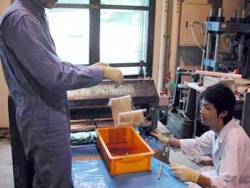 □□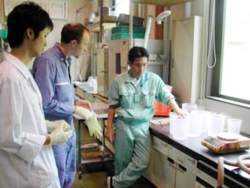 Adhesive / Durability



Application to natural adhesive of natural organic acid   photo!


Development of chitosan-based adhesive


Production of high durability of the adhesive from the fast-growing tree bark


Application as an adhesive and elucidation of the adhesion mechanism of
  binderless board  photo!


Development and utilization of lignin adhesive


Research on durability of isocyanate-based adhesive

Material development



Development of fiber-reinforced materials using plant fiber   photo!


Development of ultra-light fiber board


Development of composite material using bamboo charcoal


Rapid molding technology of wood cement board

Overall project



Research on aging and life prediction of wood and wood-based material


Research on the elucidation of the clean air function of wood