Facilities of Cooperative Study Program:
Wood Composite Hall
---
Overview
The Wood Composite Hall is a glulam three-story building. In this building, the performance of wooden structural components are to be evaluated and new wood composites are to be developed. The third floor provides various large spaces for lectures, meetings and seminars.
Seminar Hall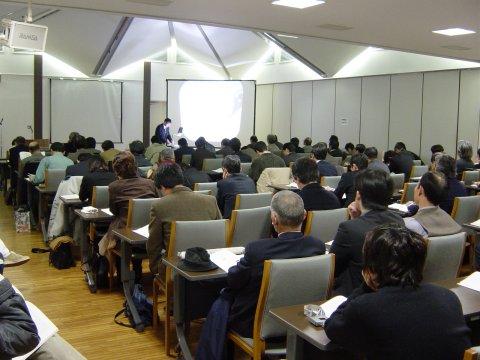 Wood Composite Hall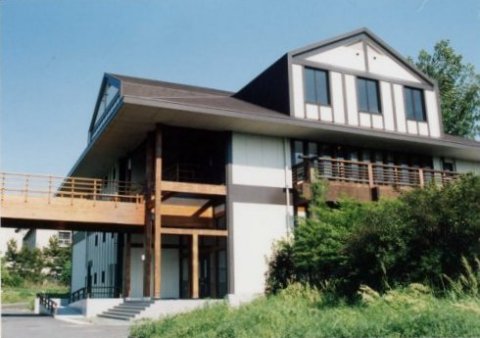 ---
Steel Reaction Frame
We also provide a steel reaction frame in which both static cyclic push-pull loading tests and pseudo dynamic tests on shear walls or wooden sub-assemblies can be conducted using a computer-controlled oil jack system of max. 500 kN capacity and 500 mm stroke.
Lateral shear test on a glulam portal frame
Open experiment for re-evaluation of the traditional Kyoto-style mud shear wall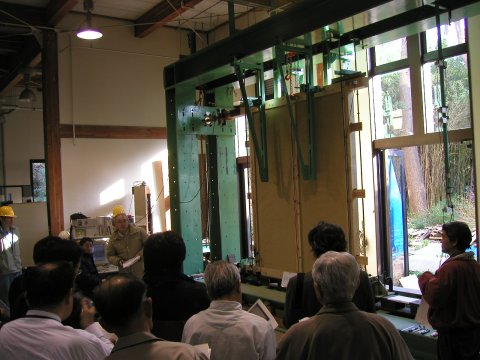 ---
1000 kN Servo Actuator
A vertical 1000 kN servo actuator in which tensile, buckling and flexural tests for full-scale specimens up to 3 m height can conducted is also available. Timber joints and innovative wooden structural components can also be evaluated.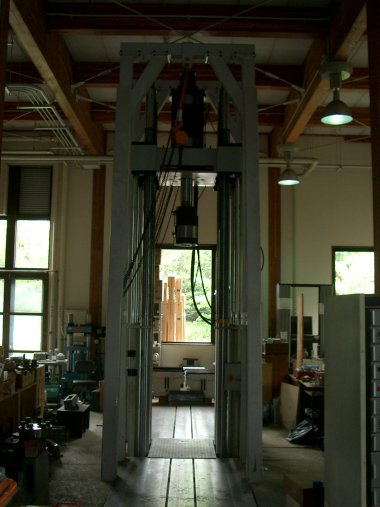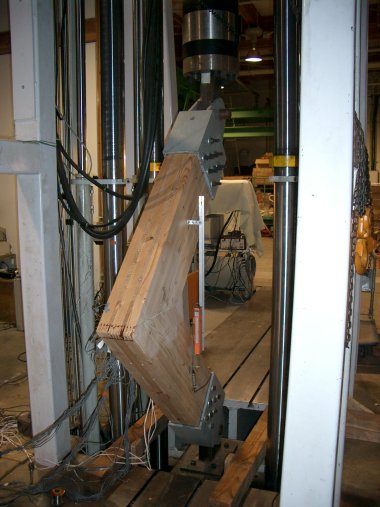 ---
Return to Top page | Department of Collaborative Research Programs.