Facilities of Cooperative Study Program:
Deterioration Organisms Laboratory and Living-Sphere Simulation Field
---
Overview
The Deterioration Organisms Laboratory (DOL) and the Living-Sphere Simulation Field (LSF) are facilities of cooperative study programs which require wood-deterioration organisms such as termites and decay fungi, or field work, respectively. The test organisms are purchasable by scientists working at other universities and research institutes. The facilities are open to the public and RISH calls for collaborative projects not only in wood science but also in other scientific and technological areas such as atmospheric observation since 2004.
Field Evaluation of the Performance of Preservative-treated Wood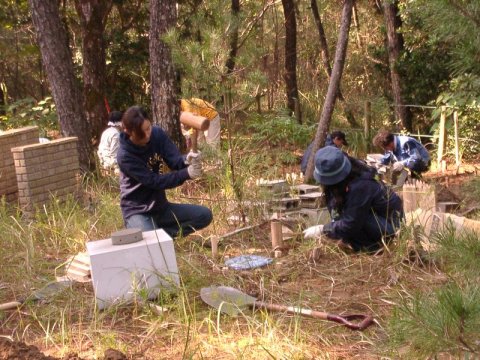 Insectarium for Termites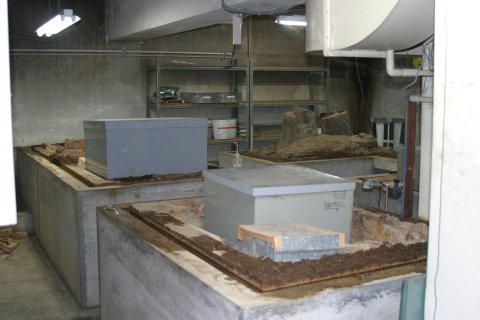 Incubation Room for Decay Fungi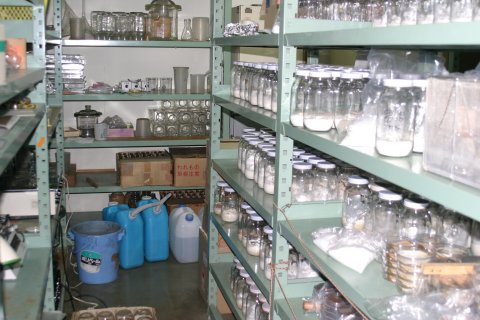 ---
Deterioration Organisms Laboratory
The DOL is composed of insectariums for termites and dry-wood beetles, and an incubation room for decay fungi. This facility is available for collaborative works on the physiological and/or ecological characteristics of wood-deteriorating organisms and on the development of technology to evaluate the potential of new measures.
Decay-fungi Laboratory Test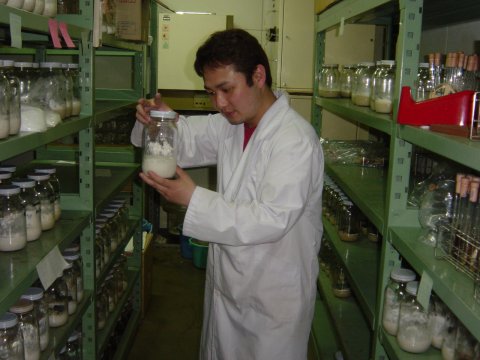 ---
Living-sphere Simulation Field
The LSF, which measures approximately 16 000 m2, is located in the government forest of Kagoshima Prefecture (souther Japan), and serves wide research interests such as field assessment of the protection of wood and wood-based materials from deterioration, simulation fields for woody biomass recycling, experimental fields to collect information on the global atmosphere, and a simulation field for microwave transmission.
Ecological Survey of Termites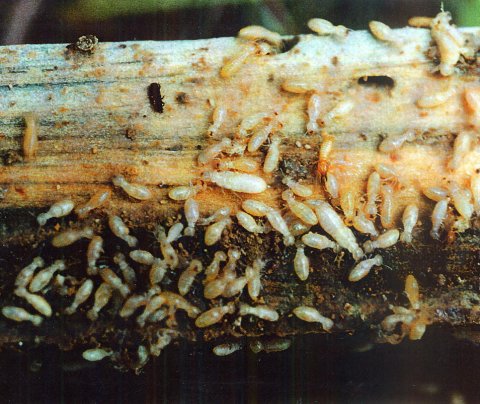 ---
Return to Top page | Department of Collaborative Research Programs.